Download in Windows Media format (4.3 M)
Download in Windows Media format (1.8 M)
What is it?
This is yet another Art Institute of Seattle project. The video was a work in progress Zac and I were working on before we moved to Seattle, and never got around to finishing. So, this is a quickly-finished version to meet a deadline. It probably would've had a much cooler name if Zac and I finished it up together.
Date
04-19-2001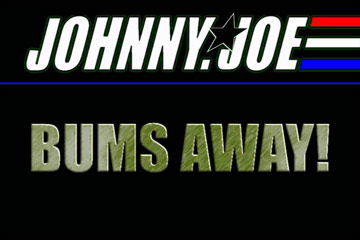 Notes
· This featured the first tune of much length I personally composed · the WTO Jam. It's really loud. The 'beat' is the actual sound of Seattle Riot Police walking Nazi-style down the street behind my studio that I picked up w/ my camera.
· Notice how Zac and I try to express that we're bad guys · 'Grr, Rowr! I feel like kicking puppies!'
· Zac and I had always planned to use the Worms theme song for the intro, but I opted for the more agressive WTO Jam, although I think it was a bit much.
Tech
· Premiere 6.5 (I think)
· Photoshop 7 (probably)
· First song created with Fruity Loops and some custom samples from the 2001 WTO 'Anniversary' riots in Seattle
Credits
Cast:
Mike
Michael Karikas
Zac
Zac Byers
Music:
Michael Karikas
WTO Jam
Carl Orff
Carmina Burana O Fortuna