Yesterday was Columbus Day - the first Monday I've had off in a while (back to my amazing 4-day/week schedule) and whaddya know, lots of people had it off and I wasn't able to open a WaMu account like I planned. Bah. But, y'know what, the central library was open and I got to go in there which was friggin' great! That's my favorite place in the world, right on part w/ Wallowa Lake and
this certain stretch of the Magnolia bike path
.
As promised some time ago, here is the amazing Blue Steel in all its glory (hanging out with
my other good friend
):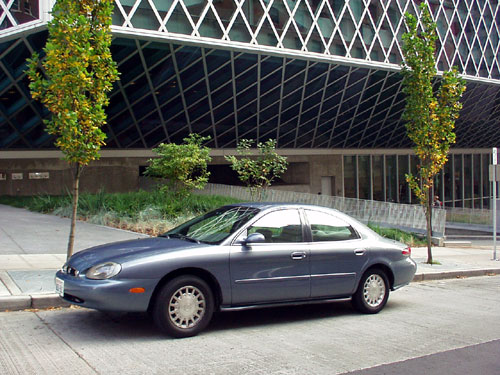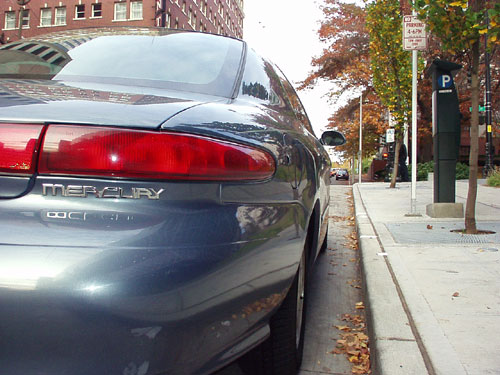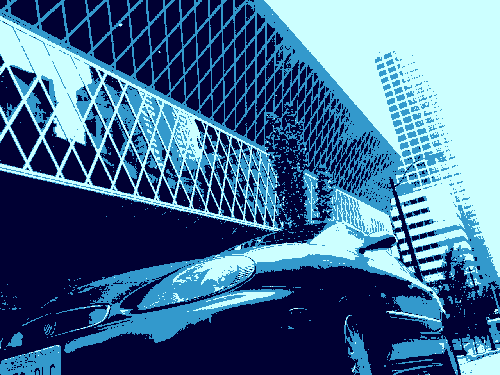 So while I was at the library I had a twinge to roll around naked in a giant fifth-floor sized room of books and media, absorbing their knowledge... hmm. Future movie when I hit rock bottom?
I also met with
Arts Corps
yesterday and checked out their new digs in the Ranier Valley-ish area. I love their new space, even if the location isn't so convenient. I do database work for them and totally love those guys, it was really great to see them.
Last debates are tomorrow... go get'em K-dawg, push them swing voters over!

Grandma, 10-14-2004 with $20.43
And another thing, your clock is one hour slow! More shakes at you, boy!
Grandma, 10-14-2004 with $20.40
Sonny, you best be bringin' back my car! I shake my cane at you!